In my previous entry I mentioned attending a bloggers' event – Bioessence's "The Biggest Loser in 7 Days!" Slimming Challenge! That was last Saturday, when we also attended a Zumba Toning dance workshop at California Fitness, Bugis branch. Zumba helps build coordination, muscular strength and reshapes body contours!
It was mainly an event for female bloggers to test out Bioessence's new product – the Celebrity's Choice Inch Loss Body Cream (EXTRA STRENGTH)! So when we reached the fitness centre we were told to change into gym attire, and have our photos and measurements taken – of our arms, thighs and tummy before proceeding to the Zumba class.
The cool activity room for dance classes etc and the other bloggers (all very slim!) preparing for class and mingling around…
Me, April and Linda 🙂 Notice my flabs! Must be those weeks of studying, urgh! But it feels good without much makeup!
With Jerlene, a beauty blogger!
The product that works! But will get you burning on areas you apply it on! Aileen Tan's the product ambassador! So slim and pretty at her age, wow!
Product introduction time! We all listened intently to the wonderful stuff that the product promises.
Pretty bloggers snapping away~
So before the Zumba session we applied the body cream on our arms, thighs and tummy, and then the instructor started playing dance music and got us jumping, leaping and moving every part of our bodies for a full workout!
It feels pretty good after the whole session, and I'm glad to have made new friends! We each brought back a tube of Inch Loss Body Cream and Shower Scrub to try on for a week and were told to come back today for measurements again to check on who actually won the challenge!
Guess what???
I actually won 2nd prize for being one of 3 "biggest losers" of the challenge! HAHAHA! AMAZING! I wasn't expecting miracles, really, and just tried to apply the cream religiously everyday. But I didn't do it every single day for 2x a day though for the scrub I did because it feels really good and smells nice. The body cream smells pleasant too but it leaves a burning sensation for some time and it can be a little torturing! Disclaimer: The products don't really execute the weight loss process, just promotes firming and facilitates the fat burning and losing those "extra inches".
3 bloggers including myself contesting for the top 3 prizes!
We got our pictures and measurements taken again and I actually lost 10.5 cm in total from my arms, thighs and tummy!
Tummy lost the most – I think it was 3.7cm!
Above are the 3 "biggest losers" – the 1st prize went to the girl in the middle for losing 12.5cm!
Myself and Carrie both tied for 2nd with 10.5cm loss!
The prize I got! $200 worth of Bioessence products!
woot woot~!
Well, I really didn't realize I did actually lose weight, though I definitely felt healthier and fitter because of the gym sessions with Linda at Cali – with personal instruction to choose the ideal machines that target our problem areas. But I did try to diet by cutting down on proportions, though at the same time indulge in Old Chang Kee curry puff and wings, KOI and potato chips, I'm serious! Maybe my waistline didn't get affected too much but my pimples started poppin'! eeks~ so please try try try to control your diet because I think it's the first step to weight loss on top of products like these and exercise.
Honestly, I think I won also because the other bloggers at the event were already so slim and pretty! Hahhaha! When you have more to lose that's when it's easier to win! right?
Anyway, I'm so addicted to gyming now I do intend to sign up for membership, but before my decision I'm going to try hot yoga with Linda tomorrow at True Yoga! Courtesy of my purchases and membership from Pretty Fit 🙂 Yeah!! this is the lifestyle I want!
Pretty blogger Linda! I love her slim arms and shoulders! She's now my new gym/massage/yoga buddy! HAPPY!!! 😀
Ok, will blog more about the Inch Loss products later! Thank you The Sample Store for so many goodies and opportunities given to us bloggers! Up next – A dinner and beauty event (Murad) at Mandarin Oriental Hotel this coming Thursday. I can't wait!
In the spirit of celebrating fitness and hot bodies, let me present my inspiration – I hope to seriously train up this time to attain my dream figure by the end of the year! No more excuses, no more flabs!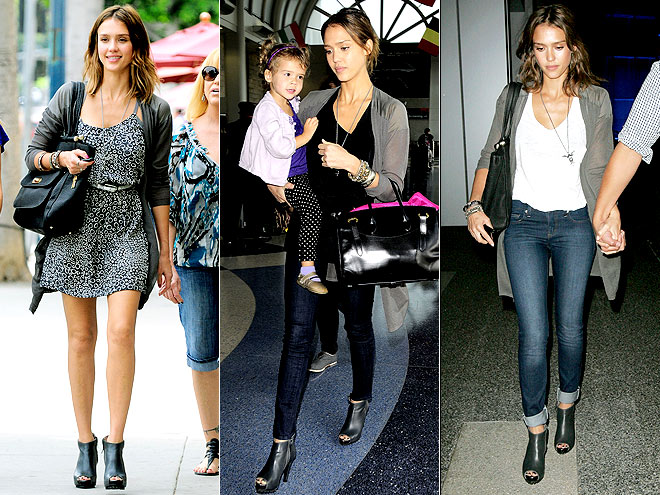 JESSICA ALBA – Ok, I'm talking about her pre-baby days but really, does one really cares when she still looks so good after giving birth?
How about a drool worthy MALE bod that everyone's talking about now?
Yeah, even Natalie Portman can't stop drooling!
Yup, that's what I'm talking about – MUSCLES! BRAWN! hot stuff~
xoxo,
Melissa Jane