The Sample Store always brings me great products to try and review, and I'm so grateful and always appreciate of that! This time, it's the new and improved Biore Cleansing Oil Facial Sheets! Really, I think this product hardly needs further introduction, because I believe its efficacy at removing makeup effectively, quickly and without fuss has reached many girls' knowledge! I see packets of Biore's facial sheets flying off the shelves at beauty stores like SaSa, Watsons, Guardian etc. Sometimes they are even completely out of stock, which is no surprise, because I can hardly live without them myself 🙂
I love having my makeup on because that's when I feel more confident, looking better with enhanced features. But after a long day, when my face has become oily and greasy to the touch (ewww?!), I just can't wait to take a long comforting shower and wash my face clean! Before that even happens, however, proper makeup removal and preliminary cleansing is absolutely necessary. Just like how much you effort you put into making up, you should also thoroughly remove it to keep your skin healthy and to let your pores "breathe" as they deserve 🙂 To do it efficiently, my first step is to use Biore's Cleansing Oil Facial Sheets, and I've grown to be so reliant on them that I hardly call my faced "cleansed" without using them.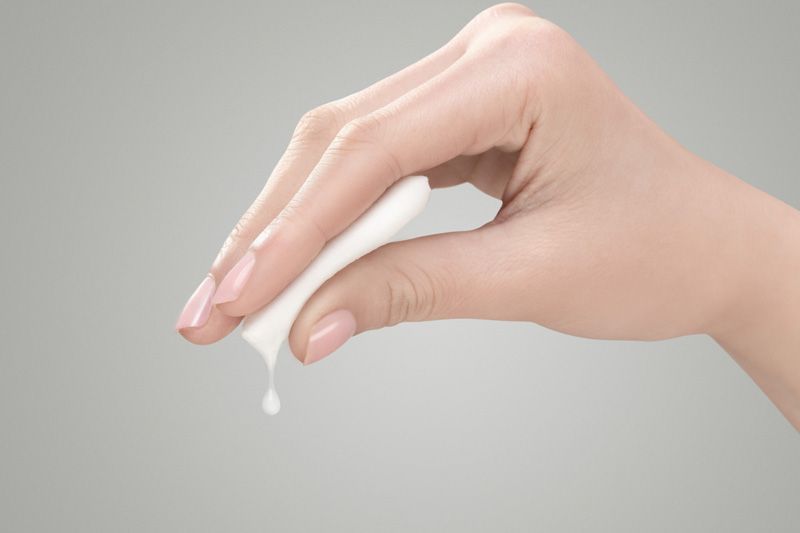 New & Improved Biore Cleansing Oil Cotton Facial Sheets now contains 20% more cleansing oil in each sheet for 50% less wiping on eye lashes and eye area to remove waterproof mascara. It is also now enriched with Hydrating Beauty Essence to give soft, moist skin after cleansing with no oily or sticky feel. I can testify for this wonderful product, just take a look at my pictures! 🙂
With the improved version, we can expect gentler and a more thorough makeup removal, including waterproof and stubborn makeup. At the same time, the addition of hydrating beauty essence ensures that our skin is also made better. The 100% natural fibre sheets also provide for a softer glide on the skin to minimize the occurrence of fine lines. It is also alcohol-free, colorant-free and allergy tested. Suitable for all skin types!
The highlight of this new version is the generous addition of 20% cleansing oil in each sheet. With the sheets being richer in cleansing oil, we can cleanse our makeup off even faster and head into the shower! Yipeeee!
Even the packaging has been revamped! It now comes in a lovely little pink air tight tub to improve sealing performance to retain the high moisture level of each cleansing sheet, and the chances of them drying out are now lower – this means that you can use them for a longer time! 1 sheet a day x 44 days (that's nearly 1.5 months for a tub!)
Given its compact size and light-weight, it's a great companion for traveling too, when everything has to be done in a snap, including makeup removal!
The feeling of opening a new packet is like gift-unwrapping. Yay! I'm definitely giving my nod of approval to 1) speedier makeup removal 2) gentler to skin 3) moist after skin feel!
The sheets now feel slightly weightier, because of the additional cleansing oil and also hydrating beauty essence. I'm all ready to proceed!
Left side still with makeup on, right side thoroughly cleansed with Biore's Cleansing Oil Facial Sheets! You can now see my eye-bag on the right, and no more eyeshadow/eyeliner/mascara and eyebrow powder. I did my eyebrow embroidery at Erabelle, so my eyebrows don't look like they are completely gone 😛
Just a few quick swipes, and half my face is bare! It took less than a minute 🙂 Above image: the grime and what's been cleansed off. Heh! I used a ring light mirror so that I could see my face very clearly while cleansing. Usually, I'll double cleanse with products from Bifesta, just to ensure that my face is squeaky clean before I use cleansing foam + facial scrub during my shower. I really take care of my skin because I'm extremely motivated to see my complexion improving from an acne-prone past – beauty must come with a great, hardworking attitude okay! Hahahaa.
By the way I'm currently using Bifesta's Moist Cleansing Lotion as 2nd cleansing agent after Biore's Cleansing Oil Facial Sheets.
Here I am – fresh faced and in the nude, no sticky feeling at all!
I don't think there's a algorithm in the steps to wipe your face. Some people remove their eye makeup first, for me I'll wipe off the oiliest and ickiest part first (mainly to make myself feel better), followed by the eye area and finally the whole face. If you are removing stubborn waterproof makeup (especially mascara and eyeliner) for the delicate eye area, recommend to lightly press the cleansing sheet on your eyes for 5 seconds before wiping. This is to let the cleansing oil do its magic on your skin before you may swiftly rid your eyes of the makeup.
For my whole face, I only need to use one cleansing sheet. Simply remove a sheet from its packaging, open it up fully and let the smooth, damp and slightly cool fibres rest on your face, then start wiping, folding it along the way to wipe using the clean portions. That's how you maximize the benefits of just one sheet per cleanse! It's now even easier and more manageable with higher cleansing efficacy of the new and improved version! 🙂
Biore's Cleansing Oil Facial Sheets also come in a refill pack (44 sheets too) and a handy pack (10s), the latter being perfect for short vacations and to put into our handbags – super convenient to retrieve and use, anytime!
Biore cotton sheets are available at major pharmacies and supermarkets/hypermarkets.
Retail Prices:
Regular tub – $17.90 / Refill pack – $15.60 / Handy pack – $3.90
Convinced? Do try it – you'll not be disappointed by this popular and pocket-friendly daily essential highly raved by many bloggers and from my personal experience, many girlfriends love it too. Enjoyyyyyy!