For fans of K-Palette, they've just launched a new product – the K-Palette 24H Real Lasting Eyeliner (Waterproof Micro)!
K-Palette's best-selling item, 24H Real Lasting Eyeliner (Waterproof), has sold 2.5 million pieces so far in Japan (1 sold every 24 seconds!) and is now back with an improved version! With an impressive super micro thin brush of just 0.05mm, K-Palette 24H Real Lasting Eyeliner (Waterproof Micro) boasts of the same reputable features as the award-winning 24H Real Lasting Eyeliner (Waterproof)!
Its 0.05mm super micro fibre brush tip gives this multi-purpose eyeliner the ability to draw thin and natural eyelines, waterline, and dot the gaps between lashes!
This eyeliner is the solution to the many of the common problems users face:
I want to draw the line/dot between the eyelashes but I cannot do so with normal eyeliner.
I have droopy double eyelids and my eyeline makeup always smudges on my upper eyelids.
I really want to draw natural and super thin line around my eyes, but my eyeline always appear thick and unnatural.
Similar to the 24H Real Lasting Eyeliner (Waterproof), it is a waterproof and smudge-resistant film type eyeliner with high water-resistant polymer molecule and unique conditioning formula to keep the eyeline intact all day. The glossy, jet black ink lasts all day long without smudging or fading even in water or on oily eyelids. It gives guaranteed results in its ability to withstand melting humidity and punishing dryness of our air-conditioned interiors! It is easily removed with warm water.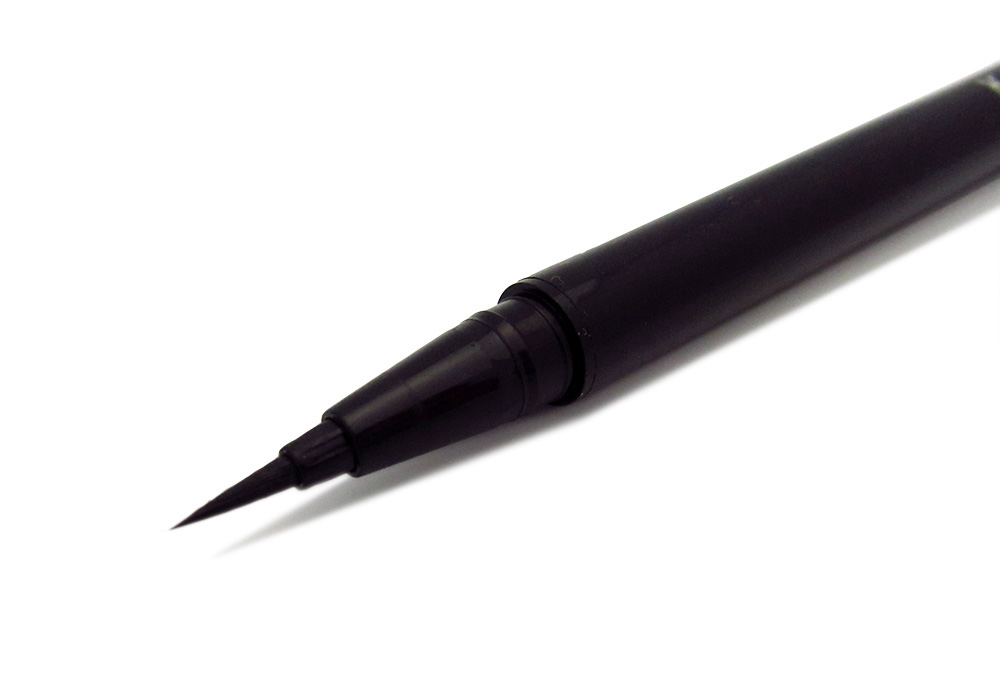 K-Palette 24H Real Lasting Eyeliner [Waterproof Micro – Jet Black] is exclusively available at all Sasa stores and www.beautycarousel.com for SGD19.90 from July 2012 onwards.
Look gorgeous with K-Palette's products today!
About K-Palette
K-Palette is a highly popular Japanese makeup brand best known for its long-lasting and award-winning range of "1 Day Tattoo" eye cosmetics.
Its 24h Real Lasting Eyeliner is one of Japan's best-selling liquid eyeliner with patented micro-fiber brush and waterproof polymer molecule for quick-dry and non-smudge eye makeup.
K-Palette was launched in Singapore in 2007 and has received numerous prestigious awards for its products annually. K-Palette has since grown its brand name to be synonymous with high performance liquid eyeliner in the mass market. With its success, K-Palette has also subsequently expanded its product range over these few years to cater to a larger audience.
xoxo,
Melissa Jane