My readers will know I've been very interested in slimming programmes and treatments recently. Indeed, I've been finding out about slimming products like pills and this popular detox drink (that also encourages weight loss) called teatox. Well, before I sidetrack, it's really because I've set my weight loss aim – to lose 5kg and be back to my very slim days when I was doing lots of sports and cheerleading back in junior college. This desk-bound job definitely isn't doing justice to how I want to look like, especially with age catching up.
 If I don't lose the weight now, then when? 
Fries – one of my BIGGEST weaknesses, even though they add a load to my waistline and give me sorethroats
Unhealthy eating habits and lifestyle habits result in harmful toxins being created in our body, which accumulates over time, thus creating difficulties in our body. A very common consequence caused by this act is the decrease in metabolism. I don't eat super unhealthily or totally indulge in good foods without control, but I don't watch my diet very carefully either. Like many others, I have a sweet tooth and soft spot for desserts, cold sweet beverages and high fat, deep fried snacks and chips. Every girl's favorite, isn't it?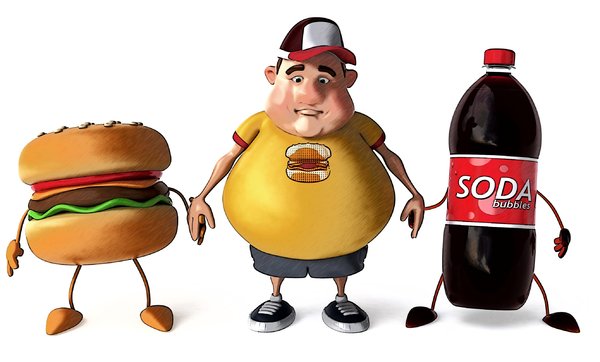 Yeah it's so hard to resist fast food sometimes – McDonald's can't stop creating new burgers for its consumers!
 Also due to the lack of exercise, slow metabolism is likely to lead to weight gain and increase in body fats. Obesity is a threat to the entire health including cardiac health. It generally results in decreased energy levels, stamina and a feeling of continuous fatigue. Perhaps I haven't become obese (many people will say I'm far from it), but I've decided to start increasing my metabolism and lose those stubborn fats I've had all these years. Facts aside, I really miss those active days when I could run for miles without much fatigue or breathlessness (blame it on the age?), and fit into the tiniest tops and skirts. I mean c'mon, who doesn't like to show off a little contours right? Hahaha!
Yeah stop dreaming and EATING!
Thanks to Theresa Beauty, I've begun my journey to a better figure and health as I'm typing this. Fitting into those figure-hugging outfits are no longer an issue for me. It also means that I can dress up as confidently and freely as I want without limiting myself to any outfits.
For a start, to stay healthy from the inside, a detoxification process at this point is considered vital. The best method to follow this cleansing process is to use natural antioxidants found in organic juices and similar products. I'll elaborate more about my 3-day detox programme just drinking organic juices and consuming very light foods like salads and fruits in awhile.
It all began with a Body Composition analysis at Theresa Beauty (Toa Payoh) which gives my consultant and therapist, Felice, an insight into the gross distribution of the various elements of my body, e.g. my body composition in terms of water, fat and lean body mass.
She also takes an overview of all the associated risks and coexisting medical problems, social and personal situations and precipitating factors that may be related to my present weight (which to me, is not ideal). This information helps set the guidelines for formulating an appropriate and feasible program that achieves weight loss while promoting wellness for me. Theresa's interiors has a very comforting look and feel that makes me feel like it's a haven for relaxation while slimming my way towards my physical goals.
Theresa Beauty at Toa Payoh outlet
MediaCorp artiste & Celebrity ambassador of Theresa Beauty – Ya Hui
Photo tour of Theresa Beauty's interiors
All we need is L-O-V-E!
Theresa's main reception/display showcase
Walking down the carpeted corridors of Theresa Beauty makes me feel quite at home 🙂
Lockers for customers' belongings
Theresa's internal-external total weight management program is a breakthrough combination of scientific weight loss solutions and a therapeutic approach to beauty treatments. 
For my first treatment after the consultation, the focus would be on detoxing my body system. I was led into a spacious treatment room with a comfortable atmosphere to change into bathing ropes.
1st Session
The lights were thoughtfully turned down for a more relaxing and conducive feel during treatments, and possibly to make customers feel less self conscious of themselves.
I was given a slimming massage while lying on a bed that was heating up to give my body a round of detoxification. I was covered warmly with blankets to perspire as much as possible on the hot bed, literally, to maximize the effectiveness of the process. It lasted for at least half and hour, and I was feeling a little uncomfortable towards the end when the heat became stronger. It was necessary, nonetheless, and I was relieved climbing out and taking a shower after the bout of perspiration. Just 10 minutes after the shower, I felt that pleasurable sensation – like I've just completed a workout! It was an amazing feeling of lightness when you know that your body has flushed out most of the toxins you don't want!
2nd Session
To introduce this machine that I used for my 2nd treatment – it's the 3-MAX.
3-MAX is an innovative 3-in-1 system for
1) Perfect body shaping
2) Cellulite reduction and
3) Dynamic eye lifting. Definitely non-surgical, does not cause any pain, side effects or discomfort
3-MAX has the following characteristics/features:
Synergetic combination of multi-polar RF, Vacuum and Cavitation (for cellulite reduction and body reshaping)
Targeted treatment for eye & neck lifting (using a specially designed bi-polar applicator)
Dynamic & strong vibration effect (by a special pneumatic suction system)
Lymphatic drainage effect with 4 types of pulse
What was applied on me was the Ultrasonic Cavitation, meant for fat reduction & cellulite treatment.
Stimulating continuously with strong cavitation pressure wave leads to disrupt the emulsion and triglyceride contents in adipocytes. The released fatty acids are cleared by endogenous processes.
Multi-& Bi-Polar Radiofrequency and Vacuum
3-MAX user interface
The latest radiofrequency technology that painlessly delivers focused and optimal RF energy to the skin surface and to subcutaneous fat layers. Controlled energy is delivered via three or more electrodes, centered between them, and limited only to the treatment area. This focused delivery results in improved treatment efficacy requiring much less power. The treatment is painless and pleasant because of the relatively low power needed.
The bi-polar radiofreqvency heats the tissue in 5~10 mm depth, increases oxygen intracellular diffusion by heat and promotes metabolism of fat cells & lipolytic activities. The combined effect of radiofrequency and vacuum is the ideal fat reduction and cellulite treatment with excellent results and no side effects.
3-MAX™ the Optimum Solution for Cellulite and Body Shaping treatment
Ideal combinations of powerful Cavitation, RF and Vacuum comfortably achieve a toned, contoured and well shaped body through a safe, non-surgical painless treatment.
+ the ultrasonic cavitation applicator continously emits sounds waves at an intensity that combines the acoustic energy with a termal effect, mainly in the deep fat layer.
+ after the cavitation treatment, the RF with vacuum suction acts by delivering thermal energy and facilitating lymphatic drainage in the fat layer which is at a lower depth than the region treated by the cavitation
3rd Session
The 2nd machine I tried in my third session has an amazing repertoire of 41 programmes! From stress-relieving massage to thigh toning to face lift to lymphatic drainage to targeting the different types of cellulite, this machine is practically a one size fits all solution to many issues.
While I had laid comfortably down, the branch manager SK and her assistant/trainee Candy was preparing the machine for my utilization, strapping on fabric wraps and fastening the wire controls, taking about 10 minutes to ensure that all my target areas have been addressed – mainly the thighs, tummy and the back of my arms. Bye bye fats and flabbiness!
When the treatment began, I felt like I was "zapped" lightly in the above mentioned specific areas for the machine to work its magic. It was performed in 2 phases – detoxification followed by firming/toning. The treatment lasted for about 30-40mins. And I was done!
So this concludes my first 3 treatment sessions with Theresa Beauty, and I have to honestly say that I really enjoy the treatments which were very comfortable and snappy. I'm in and out of the beauty center in less than an hour, which is perfectly awesome to fit into my busy schedule. Moreover, it's not too far from my home in Toa Payoh 🙂
For slimming treatments to be effective, it's necessary to go for them frequently i.e. 2-3 times a week.
There's no point to visit once, stop for a month and come back again at irregular intervals because then you'll probably see little or no results, simply due to the inconsistency.
To supplement my 3-month long slimming programme at Theresa, they have very kindly sponsored me 27 bottles of the organic juices in a variety of flavors and concoctions.
Theresa's 7-day Organic Juice detox program will help their customers shed unwanted pounds quickly while also effectively cleansing the body of harmful toxins and pollutants. This was a sold immediately – losing that few pounds off me is means 3 steps closer to my physical goal.
Theresa guarantees that in 7 days, you will look and feel significantly better!
I heard that most customers who are on this programme found themselves shedding those pounds off within the first 3 days. They have also found that they are sleeping better and their overall mood has improved positively and energetically.
This Organic Juice Detox is a very powerful cleanse and you can expect significant healing and protective benefits. The health benefits depend heavily on the microscopic, beneficial chemicals inside the juices – like enzymes, catechins, antioxidants, and polyphenols.
Here's a breakdown of exactly how this Detox program will work for you:

1. Beautiful Skin and Anti-Aging
Positively loaded with antioxidants, which aid in a clear complexion, mostly thanks to enhanced organ function. They help keep you young and vibrant looking!

2. Detoxification
Naturally formulated to pull any nasty stuff right through your system. It helps your liver and kidneys process and eject waste faster and more efficiently.

3. Weight Loss
This is the one you've been waiting for! Recent research suggests that organic juice phytochemicals and flavonoids may play important roles in various areas of health. These studies demonstrate a wide range of healthful benefits attained with a consistent intake of Theresa's organic juices, including:
• Reduced body fat by activating the enzyme that is responsible for dissipating triglyceride
• Significantly lower cholesterol levels
• Reduces high blood pressure
• Reduces blood sugar
• Reduced risk of stroke, heart failure, cancers and diabetes
• Helps protect the skin from UV radiation-induced damage and tumor formation
• Delay of some forms of aging – dark spots and wrinkles – when combined with regular exercise
4. Reduces risk of disease
Damaging free radicals in the body can accumulate over time, leading to cancer, diabetes, heart disease, and other degenerative diseases. Antioxidants work to reduce free radicals and heal the damages from the inside out. Less damage means a reduced risk of disease.
I have just completed 3 Days of my Detox Programme with Theresa and am already feeling lighter and slimmer! Throughout the 3 days, I was mostly consuming only the organic juices, unless I really felt like I really needed to eat. I consumed light, low calorie/fat foods like salads, muesli bars and fruits to curb the hunger pangs.
Theresa's organic juices
100% pure organic juice!
Thank you Theresa Beauty for appointing me as your Digital Ambassador, and for the very generous slimming sponsorship package! It's very much appreciated!
Promotion for My Readers:
$38 for 1 bottle 330ml Cocktail Juice + 7 Days unlimited Detox treatment
T&Cs: For Walk-in only. First-come, first-serve basis. Only available on Mon to Fri 10am to 5pm. For first trial customers, and not valid with other promotions or discounts.
Hotline: 64821187