Tag-Archive for » bioessence «
Thanks Bio-essence and SK Jewellery for inviting me to this event!
See you there, folks!
Girls, did you actually check out their new product the Bioessence Extra Strength InchLoss Cream and shower scrub?
Here's some product information that may be useful to you!
7 Days Slims ½ Inch!
TOO HOT TO HANDLE!
2X* STRENGTH
With Increased Heat Sensation to Firm Skin & Burn Fats Faster!
We are all aware that a healthy diet and regular exercise is the key to a svelte figure, but that doesn't mean that we can't help to speed things up with a little EXTRA help, especially if it does not require adding on another 200 crunches or additional 30 minutes of cardio to your exercise regime.
Introducing the new high performance Celebrity's Choice InchLoss Body Cream Extra Strength– power packed with 2X* strength and working 2X  harder with its 24hrs intense heat sensation to burn stubborn fatty deposits and shed EXTRA inches off targeted areas – flabby arms, tummy, thighs & legs, the easier way!
This body cream is power packed with unique and natural bio-heat active ingredients such as Bio Mineral Amino Acid Essence & Bio Energy Fluid to greatly enhance the absorption and effectiveness of the active ingredients. It also helps speed up the reduction of stubborn fatty deposits under the skin to achieve amazing slimming results of ½ inch off arms, tummy, thighs and legs in just 7 days! Feel the tingling heat sensation immediately after application, helping to promote body shaping, contouring and firming of skin instantly for a slimmer silhouette. What's more, it also works to help reduce the appearance of stretch marks, moisturize and smoothen skin while promoting digestion and relieving bowel problems. Experience the pleasant fragrance with new increased heat sensation every time you massage the cream. It is the sign of the process to a slender you. Experience it now! 🙂
Unique with Bio-heat Burn Fats The Whole Day!
Feel the instant results:
–       A warm and pleasant heat sensation
–       Flabby skin feels tighter
–       Skin becomes firmer & smoother
After 7 days of twice daily usage:
–       Arms, tummy, thighs and legs look firmer
–       Achieve a slimmer silhouette and lose up to ½ inch!
–       Stretch marks and cellulite look less obvious 
RSP : $33.90 for 200g
Other Ways to Beat the Weight & Flab Gain!
Holding on to a desk bound job and working long hours, plus the lack of time and discipline for exercise is enough to turn any office worker into a desk potato. Throw in the hectic work schedule and you've got a recipe for stress-induced snacking and compulsive bingeing. Before you know it, you're packing on the empty calories without even realizing it.
1. Eat regular meals.
Skipping meals not only leads to more snacking & bingeing, it also affects your metabolism, so do not skip your breakfast and lunch.
2. Eat slowly & try not to lunch in front of your workstation.
Go out and have lunch together with your colleagues, where you can relax and move around a little. Lunchtime break is also a great time to temporarily take your mind off work and unwind. Chew your food slowly and enjoy what you are eating. The short walk out to lunch contributes to your daily dose of mild exercise too.
3. Squeeze in more activities in a day.
Move around more as every little bit of activity counts: Tackle a few flights of stairs during your lunch break; park at the farthest lot in the car park. Even standing and moving around while you're on the phone helps.
4. Have healthy snacks on hand.
How do you resist those mid-afternoon goodies that your colleagues pass around? Keep nuts, fruits and other healthy snacks near your desk. When you're hungry, snack on them and you'll be less tempted by the other sugar or calorie loaded junk food around you.
5. Drink water.
Feeling hungry and tired? You may just be dehydrated. Keep water on your desk at all times and plan to drink at least 6-8 cups of plain water in a day. P.S. Coffee and sugared drinks don't count.
Distribution Outlets:
BHG, Carrefour, C.K. Department Store, Giant, Guardian, John Little, NTUC FairPrice, OG, Robinsons, Watsons and other leading cosmetic houses.
*If you need any further information please contact:
Marcom: Ms Zou Xinyi   (O) 6382 2822  xinyi@bioessence.com.sg
Bio-essence:    Ms Faith Lau    (O) 6382 2822  faith@bioessence.com.sg
Hope you've enjoyed this post!
xoxo
In my previous entry I mentioned attending a bloggers' event – Bioessence's "The Biggest Loser in 7 Days!" Slimming Challenge! That was last Saturday, when we also attended a Zumba Toning dance workshop at California Fitness, Bugis branch. Zumba helps build coordination, muscular strength and reshapes body contours!
It was mainly an event for female bloggers to test out Bioessence's new product – the Celebrity's Choice Inch Loss Body Cream (EXTRA STRENGTH)! So when we reached the fitness centre we were told to change into gym attire, and have our photos and measurements taken – of our arms, thighs and tummy before proceeding to the Zumba class.
The cool activity room for dance classes etc and the other bloggers (all very slim!) preparing for class and mingling around…
Me, April and Linda 🙂 Notice my flabs! Must be those weeks of studying, urgh! But it feels good without much makeup!
With Jerlene, a beauty blogger!
The product that works! But will get you burning on areas you apply it on! Aileen Tan's the product ambassador! So slim and pretty at her age, wow!
Product introduction time! We all listened intently to the wonderful stuff that the product promises.
Pretty bloggers snapping away~
So before the Zumba session we applied the body cream on our arms, thighs and tummy, and then the instructor started playing dance music and got us jumping, leaping and moving every part of our bodies for a full workout!
It feels pretty good after the whole session, and I'm glad to have made new friends! We each brought back a tube of Inch Loss Body Cream and Shower Scrub to try on for a week and were told to come back today for measurements again to check on who actually won the challenge!
Guess what???
I actually won 2nd prize for being one of 3 "biggest losers" of the challenge! HAHAHA! AMAZING! I wasn't expecting miracles, really, and just tried to apply the cream religiously everyday. But I didn't do it every single day for 2x a day though for the scrub I did because it feels really good and smells nice. The body cream smells pleasant too but it leaves a burning sensation for some time and it can be a little torturing! Disclaimer: The products don't really execute the weight loss process, just promotes firming and facilitates the fat burning and losing those "extra inches".
3 bloggers including myself contesting for the top 3 prizes!
We got our pictures and measurements taken again and I actually lost 10.5 cm in total from my arms, thighs and tummy!
Tummy lost the most – I think it was 3.7cm!
Above are the 3 "biggest losers" – the 1st prize went to the girl in the middle for losing 12.5cm!
Myself and Carrie both tied for 2nd with 10.5cm loss!
The prize I got! $200 worth of Bioessence products!
woot woot~!
Well, I really didn't realize I did actually lose weight, though I definitely felt healthier and fitter because of the gym sessions with Linda at Cali – with personal instruction to choose the ideal machines that target our problem areas. But I did try to diet by cutting down on proportions, though at the same time indulge in Old Chang Kee curry puff and wings, KOI and potato chips, I'm serious! Maybe my waistline didn't get affected too much but my pimples started poppin'! eeks~ so please try try try to control your diet because I think it's the first step to weight loss on top of products like these and exercise.
Honestly, I think I won also because the other bloggers at the event were already so slim and pretty! Hahhaha! When you have more to lose that's when it's easier to win! right?
Anyway, I'm so addicted to gyming now I do intend to sign up for membership, but before my decision I'm going to try hot yoga with Linda tomorrow at True Yoga! Courtesy of my purchases and membership from Pretty Fit 🙂 Yeah!! this is the lifestyle I want!
Pretty blogger Linda! I love her slim arms and shoulders! She's now my new gym/massage/yoga buddy! HAPPY!!! 😀
Ok, will blog more about the Inch Loss products later! Thank you The Sample Store for so many goodies and opportunities given to us bloggers! Up next – A dinner and beauty event (Murad) at Mandarin Oriental Hotel this coming Thursday. I can't wait!
In the spirit of celebrating fitness and hot bodies, let me present my inspiration – I hope to seriously train up this time to attain my dream figure by the end of the year! No more excuses, no more flabs!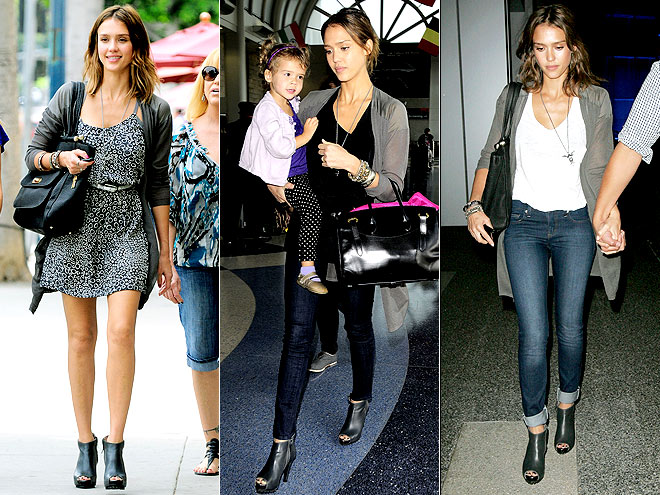 JESSICA ALBA – Ok, I'm talking about her pre-baby days but really, does one really cares when she still looks so good after giving birth?
How about a drool worthy MALE bod that everyone's talking about now?
Yeah, even Natalie Portman can't stop drooling!
Yup, that's what I'm talking about – MUSCLES! BRAWN! hot stuff~
xoxo,
Melissa Jane