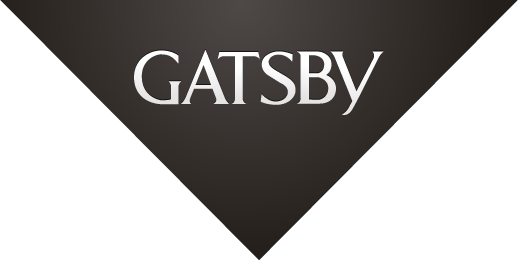 A sponsored review by guest writer Ashton MacFarcry – Gatsby's New Range!
I received a couple of items from Gatsby three weeks ago all thanks to my honey bee, Melissa Jane. The products sure came in handy as everyone was suffering from a heat rage, no thanks to our neighbours playing Pyro. Fortunately Ramsay didn't have to compete with our local satay hawkers – otherwise who knows what nasty things may have happened?!
"Your satay is so burnt, the smell of haze is back in Singapore."
-SGAG
Anyway the first product I tried was the Gatsby Facial Paper. This wet facial tissue felt refreshing and seemed to remove dirt and sweat from my face pretty well. However, having a habit of smelling wet tissue from restaurants, the sassy smell of alcohol threw me off guard. I used it thoroughly nonetheless as smoke didn't just get in my eyes, it was all over my face when the PSI was well above 300.
I was also presented with the Gatsby Nano Million Scrub Facial Wash, so I gamely used it over a couple of days. Like the name suggests, the tiny little beads in the scrub were definitely a lot finer than the usual facial scrubs. It was gentle on the skin despite the micro beads running through my pores, and it was cooling to the touch. If you're a fan of facial scrubs I guess this one is worth trying out because the product is gentle and delicate to the skin while managing to sloth away facial dirt and grime!
Gatsby also gave me a tube of shaving gel and oil clear paper. The shaving gel seemed to be water based. I don't think I've used shaving gels before as I'm used to shaving foams.
It felt as refreshing as other shaving products and didn't smell overwhelming. The good thing about gels is that I can actually see the areas I am shaving instead of being covered up in foam. It was a breeze gliding the shaving blade past my skin after applying a fair amount of Gatsby gel. It was a close shave, literally! Honey bee was pleased as I had no chin hair left for me to pick on. -__-
Right after shaving (you can still see the water droplets on my face as I didn't wipe dry thoroughly) – totally spotless + hairless!
Last but not least, the Oil Control Paper….
So far I only managed to use the Oil Control Paper once. Thank God I don't have an oily face/nose so I haven't had the chance to use it so much. Can't really say it's very much different and better than other brands out there, but I note that it has a slightly powdery texture instead of the usual stretchy, flexible types. The powder supposedly does a great job at oil absorbing but I'll leave it to you guys to find out for yourselves if this product suits your preference!
I'm most pleased with the shaving gel on the overall. Don't really dig facial wipes or scrubs as it's not my kind of thing. Thanks Gatsby for allowing me to try your new men's range!
Also special thanks to Melissa's friend, Agnes, for the opportunity to review Gatsby (Men) for the first time.