The new way to evening wear is to combine rock chic with feminine, romantic dresses or gowns.
I'm Lusting After…
Images credit to Net-a-porter Magazine and Fashion Editorials.
It's how Free People would wear it too!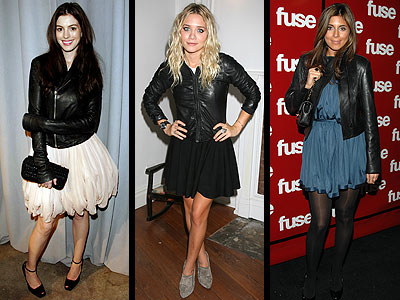 The celebrities are doing it…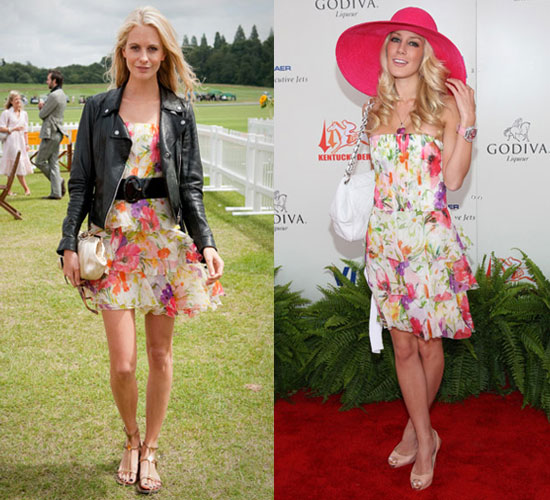 The only thing Brit model Poppy Delevigne and Heidi Montag have in common is this super-cute floral Ralph Lauren dress. Poppy gave her frock a hard edge adding a tough leather jacket, black belt, flat sandals, and a metallic clutch. Heidi opted for a more Southern-belle vibe adorning herself with a floppy pink hat, matching watch, white Chanel bag, and peep-toe pumps — Same dress but two totally different ways.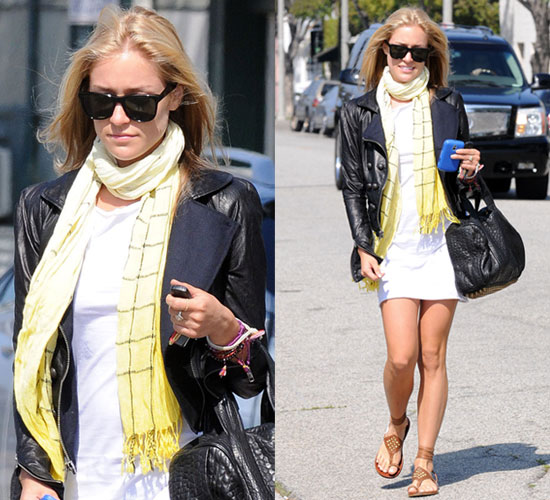 The Hills star Kristin Cavallari wearing a simple white tee dress and tan studded sandals. Check out how she added a tough edge to her ensemble by contrasting her simple frock with a leather military jacket by A.L.C. The yellow scarf also adds a nice pop of color. Her favorite Alexander Wang Coco bag, Tom Ford sunnies, and fun, layered bracelets finish her funk.
Topshop Style Notes
***
When I'm kissing you it all starts making sense
and all the questions
I've been asking in my head
like are you the one
should I really trust
Crystal clear it becomes
when I'm kissing you
Past loves they never got very far
walls of made sure I got in my heart
and I promise I wouldn't do this
till I knew it was very right for me